NFU Farmer and Grower members discounts
Nissan is now proud to be working with the National Farmers' Union to offer exclusive discounts on some of the vehicles that will help make both your working and home lives easier.
What discount can I get?
As an NFU Farmer & Grower member you can get a great discount on a brand new Nissan (model dependent). This discount from Nissan UK is on top of any discount you can negotiate with us at Norton Way, however, you must make we are aware of your entitlement to an NFU discount at the point you start negotiations.
For the full range of discounts, please read the Nissan discounts document on the NFU website (requires NFU member login).
How do I get my discount?
Call NFU First on 0370 845 8458 to request a voucher (please allow up to five days for delivery by post).
Once the voucher is received it should be presented to an authorised dealer at the point at which the vehicle is ordered.
The vouchers expire 30 days after the date of issue and must be used before the expiry date.
We will the apply the discount to the final order.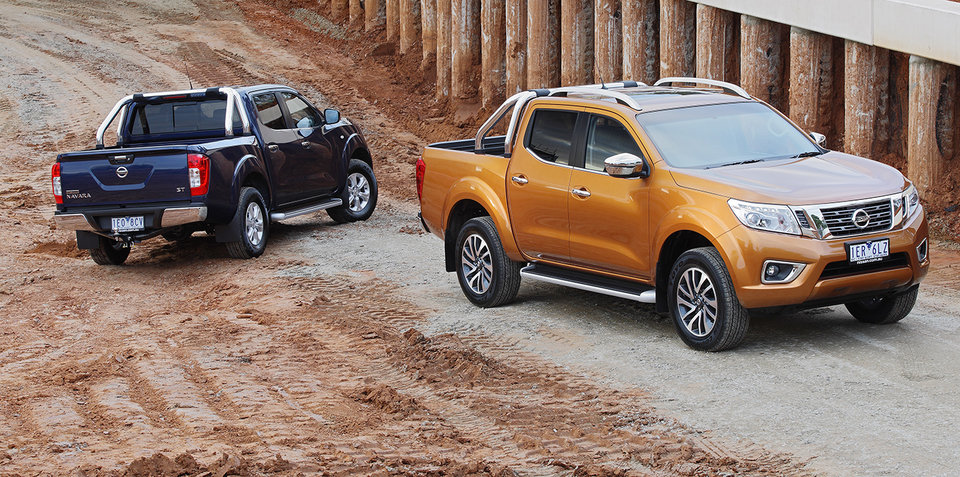 One of the vehicles that we believe could make a difference to your workload is the Nissan Navara. The Navara 4x4 is designed to work hard, and play harder. With its muscle, style and intelligent technology, the Navara is a high performance Nissan pick-up that knows how to get the job done.
The Navara is available with both a 160ps and 190ps derivative of the 2.3 dCi engine, both pushing out tonnes of torque for any job it faces. The Navara has a payload of up to 1040kg and a towing capacity of 3500kg, meaning it's capable of dealing with a variety of jobs. With features such as Bluetooth telephone integration, dual zone climate control and an optional satnav available, the Navara is both practical and comfortable.
Key features
NISSAN CONNECT- 7" Touch screen with Sat nav
FIVE-LINK REAR SUSPENSION
NISSAN SAFETY SHIELD TECHNOLOGIES
LED Daytime running lights
2017 Nissan Navara finance examples
 Derivative

Duration
(Months)

Nissan
Deposit Contribution
Customer
Deposit
Total
Customer
Deposit
Monthly Payment
Rep.
APR
DC Chassis Visia 2.3 dCi 160
48
£1,700
£7,628.00
£9,328.00
£315
7.9%
DC Acenta 2.3 dCi 160
48
£1,700
£7,903.21
£9,603.21
£325
7.9%
DC Acenta+ 2.3 dCi 190
48
£2,000
£8,652.41
£10,652.41
£335
7.9%
DC Acenta+ 2.3 dCi 190 Auto
48
£2,000
£9,701.61
£11,701.61
£345
7.9%
DC N-Connecta 2.3 dCi 190
48
£2,000
£8,970.61
£10,790.61
£345
7.9%
DC N-Connecta 2.3 dCi 190 Auto
48
£2,000
£9,865.02
£11,865.02
£355
7.9%
DC Pick Teckna 2.3 dCi 190
48
£2,250
£9,443.02
£11,693.02
£365
7.9%
DC Pick Teckna 2.3 dCi 190 Auto
48
£2,250
£10,079.43
£12,329.43
£385

7.9%

 
Navara Range: URBAN 32.5-43.5mpg (5.5-8.7L/ 100km); EXTRA URBAN 46.3-48.7mpg (5.5-8.7L/ 100km);
COMBINED 41.0-46.3mpg (6.1-6.9L/ 100km); CO2 emissions 183-159 g/km.
NFU MEMBERS ONLY. All prices exclude VAT. Prices valid subject to no change in manufacturer prices, residual values or interest rates. Hire Purchase is available subject to status and conditions on eligible vehicles ordered before the 2nd April 2017. Guarantees and Indemnities may be required. Finance provided by RCI Financial Services Ltd t/a Nissan Finance, Egale House, St.Albans Road, Watford WD17 1AF. Images shown are for guidance purposes. In some instances photos are of non - UK specification vehicles and do not represent specific grade model.
*Member eligibility rules apply, for more information please visit www.nfuonline.com/nissan or call NFU CallFirst 0370 845 8458. Images used are for illustration purposes only and may not reflect on the vehicles available.
For more information please contact our sales team today or visit the NFU Website